Name: Arch Knight
Requirements: Solomon must die. Solomon must die in Null form.
Class: Offensive
Element: None
Duration: 8 posts
Drawbacks: -If Solomon has not deafeted his opponent in time he will die when it ends.
-Loses all Elemental manipulation
-Can not talk
Advantages: -100x boost to Energy reserves
-100x boost to all stats
-Gains A Invincible body
-Gains Armor that cannot be destroyed
-Gains A sword with the ability to bring back the dead/can shoot out a beam of unstoppable energy with the thickness of a truck/Indestructable/With each cut it will half the persons Energy
-Can levitate Inanimate objects
-Can levitate himself
-Does not need to breath
-Can talk into the opponents mind
Description: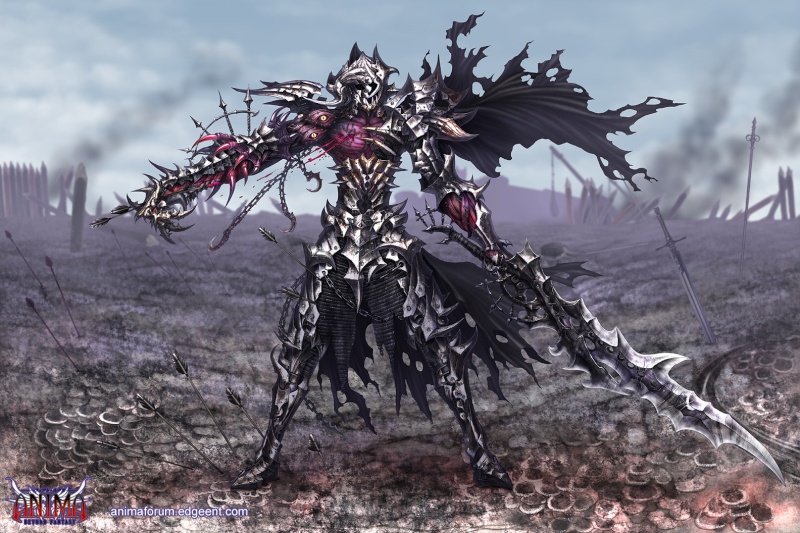 History: The first Time Solomon Died, 1500 years ago he went into this form. Killing his life long friend Juan tyrannus. He then killed the god of the Null void and defeated his army of unstoppable Nulls. After reverting to normal he then made his choice for him and james to leave that universe and travel the multi-dimensions. Working as Mercenaries of the universes.

_________________
Some call me king, some call me messiah, some even go to call me god, but I tell them. I am only a man.
The True Human




Posts

: 300


Join date

: 2010-02-16


Location

: Venician Merc Hideout




_________________
I am that which come's in the dark, to snuff out the light. I am that which causes the bravest of men to cower on the ground. I am worse than death itself. I am FEAR!
Fate's Destruction




Posts

: 499


Join date

: 2010-02-16


Location

: Cornwall, Ont. Canada





Similar topics
---
Permissions in this forum:
You
cannot
reply to topics in this forum